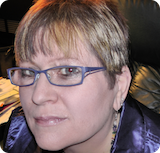 Suzanne Rose Lubkowski, MA, CPC
Transformative Life and Relationship Coach
Partnering With You To Your Success!
Coach Suzanne Rose of Empowering Serenity Intuitive Life Coaching offers one to one private coaching/consulting that can be done by phone or Skype. A complementary strategy session is offered and recommended.

During this time, Coach Suzanne will set an intention to explore the key areas of your life and where you are now and where you would like to be. You will then move on to a process called a perceptual shift log which will look at one specific issue you would like addressed. In this process, Coach Suzanne will explore the issue and address some inner and outer solutions and the next inspired action steps.

Coach Suzanne partners with professionals going through a period of rediscovery to create their purposeful and inspired next steps and actions. Programs are designed with your needs in mind based on a signature system of powerful tools and processes that will get you where you want to be. She brings her spiritual healing and intuitive gifts into the coaching experience; as well as certification as a spiritual and professional life coach, a spiritual educator and holds a Masters in Organizational Learning and Development and a BA in communication studies. She is also trained as a relationship coach with John Gray's Men are from Mars, Women are from Venus, as well as other relationship work with Gay and Kay Hendricks and Alison Armstrong.

One of the most compelling processes she worked with in grad school is called Appreciative Inquiry. To appreciate is to value and present strengths and potentials that give life, health, vitality and excellence to systems. The word inquire is the act of exploration, to discover and to be open to seeing new potentials and possibilities. Appreciative inquiry is the search for the best in people, their organizations and the systematic discovery of what gives life to a living system. Here it is most alive, most effective and works from the positive change core for the untapped, the rich and inspiring idea where what was once thought impossible is now manifested. This is what coaching is all about; the accessing of our untapped resources within to manifest the possibilities of who we are and what we desire in our life!

So in this process of appreciative inquiry, Suzanne will journey with you in partnership, purpose, passion and playfulness using the tools of communication, connection and creativity to re-create the life you desire.

As a transformative coach, a change agent and a healer (Reiki Master). Suzanne has a strong ability to connect and communicate with people of all ages; and to work with people of all religious and spiritual backgrounds. She has a background and study in intergenerational and inter-denominational work. Her energy and gifts of connection create a sense of balance and stability as the client moves through the change experience.

Excellent clients for Suzanne are individuals going through life changes such as loss, death, divorce, empty nesting and career changes, and other life challenges including relationship/partnership issues. She has done training for relationship/soul mate relationships. She can support others to find new meaning and purpose in their life. Through her own life challenge, she was guided to begin coaching to support others going through change and transformation. Where are you in the metamorphosis process? Are you the caterpillar or are you in the chrysalis waiting to emerge into the beautiful and powerful butterfly?
You can learn more about Coach Suzanne and her work at:
www.linkedin.com/company/empowering-serenity
www.twitter.com/zannrose
www.facebook.com/pages/Empowering-Serenity/100385026164

Email: suzanne@empoweringserenity.com
Phone: 571-318-9355
Call to arrange your complimentary discovery session
__________________________
Featured Coach Details
Coaching Since: 2009
Certification: Professional Life Coach, Spiritual Life Coach, Money Breakthrough Coach, Spiritual Educator
Fee: $195-780 per month
Website: www.empoweringserenity.com