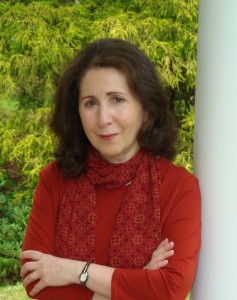 Louise Garver
Career Directions, LLC
Executive Job Search Coaching and Resume Writing
Louise Garver, career strategist to executives around the world, has been offering personal branding, resume writing and job search consulting for over 20 years. Her background in human resources, public relations, and marketing, along with her Master's Degree in Counseling and Post-Grad Certificate in Career Guidance, have given her a unique perspective and insight into the world of corporate careers.
Louise is one of a handful of people in the world whose resumes have won prestigious awards as a published contributor to over 30 career publications including Designing the Perfect Resume, PARWCC Training Handbook For Professional Resume Writers, America's Top Resumes for America's Top Jobs, America's Top Jobs for People Without a Four-Year Degree, America's Top Jobs for College Graduates, America's Fastest Growing Jobs, Best Resumes and CVs for International Jobs, and 101 Ways to Recession-Proof Your Career. She has also served as a career expert for numerous job search websites including Career Hub Blog, Career Thought Leaders Blog, BlueSteps, ExecuNeet, and JobberJobber Blog.
Louise's 20+ years as President of Career Directions, LLC is distinguished even further by her level of expertise in the services she offers, which include: Executive Resumes, Cover Letters, Career Marketing Collateral, Personal Branding, Job Search Strategies, Career Assessment and Planning, Interview & Salary Negotiations Coaching, Business & Consulting Resumes, Online Identity Management, and Corporate Outplacement.
Learn more by visiting the Career Directions Web site at www.careerdirectionsllc.com or by calling Louise directly at 860-623-9476.
louise@careerdirectionsllc.com
(860) 623-9476
__________________________
Featured Coach Details
Years Coaching: 20+ Years
Certifications: CJSS, CPRW, CCMC, IJCTC, CMP, MCDP, CPBS, COIS, CLBF, CEIP
Fee: Sliding Scale
Website: www.careerdirectionsllc.com