Media Information
Coach Michele is the founder and creator of MyLifeCoach.com, of one of the top-ranked coaching websites in the world. She became a coach after the events of 9-11 to make a difference in the world.

She has had demonstrated remarkable results with top executives, professionals and with those struggling with weight/emotional eating. She mentors coaches in how to create fundamental change and transformational results.

Coach Michele will give your readers/viewers/listeners a bold and different perspective on life that will strike an emotional chord and get them results. You'll be surprised how many things that are "common knowledge" are exactly wrong!

Coach Michele's Bio (right-click and Save As...to download, or click to read)

Coach Michele Caron

Creator, My Life Coach

Learn more about executive life coaching with Michele

Read some of Michele's Testimonials

Contact Coach Michele via text at 705-427-0702
Here are just some of Coach Michele's/MyLifeCoach.com's appearances:
Television:
Guest expert on the Mommy Weight loss series, May 9-13, 2011. Watch the clips!
Radio:
News Talk 980 CJME Regina, November 24, 2011 with host Andrew Dawson. Listen: Does money buy happiness?
EZ Rock 97.3 FM in Toronto, and streaming at www.EZRock.com. Monday mornings, on the morning show with Humble, Kim, Colleen and Rick. Feb - Dec, 2010. See show topics here...
BBC Five Live - December 30, 2005
Armstrong & Getty Show, April 6, 2006
Print/Web:
Langley Today: Get Your Life, by William Perry, May 2011
Good Life in the City Magazine. "Hey Coach, Put Me in the Game (OF LIFE)", March, 2010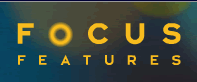 Focus Features. Five in Focus. Jan, 2010.
The Globe and Mail. "Rookies could use a little coaching, too." 16/08/06
Toronto Sun, "For 2006, I Resolve", January 19, 2006
CanadianLiving.com, "Fight 5 Ambition Busters", January, 2006
MetroNews.ca Workology, "First Jobs Shape Future - Add to That Resume Early: Career Coaches", January 25, 2006
Named one of U.S. New and World Report's Career Coach Marty Nemko's favorite career websites, "Click Here for a New Career", 2006 Annual Career Guide, March 20, 2006
Singapore's Female Magazine, "What's Your Hurry?", July, 2006.
You can contact Coach Michele at michele@mylifecoach.com.
Copyright © Michele Caron, 2002-2017